Mata hati telinga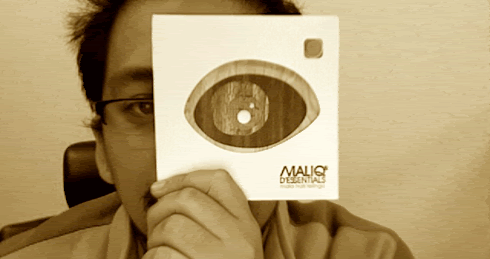 Akhirnya aku berjaya mendapat album latest dari Maliq & d'essentials. Terima kasih tak terkira besarnya kepada Mas Pohjee yang berjaya menjumpa CD ini di Bandung. Makasih ya mas.
Aku sebelum ni dapat dengar 2 lagu je dari myspace dorang dan kalau korang ingat aku ada posting 1st single dorang nya video clip.
Check sini.
I love the first single. Seperti yang aku tulis dalam post tu, lagu tu memang manis.
Total lagu dalam album ni hanya 6 lagu. Agak kecewa gak la. Tapi takpe. Aku pasang. Aku layan. Aku cuba layan. Aku cuba layan lagi. Dayem. Kurang menarik album ini. Bak kata Peah "kurang? Memang tak best langsung Pee!!". Aku mungkin setuju. Aku agak kecewa dengan album ini. 5 lagu yang agak forgettable dan hanya 1 lagu yang aku suka. 6 songs not considered an album to me. I will say this is only an EP. I hope better music will come from them in the future.
Aku tetap support kamu donk! Dont worry! :D
P/S : I love the cd packaging though!!
Labels: Maliq n d'essentials, mata hati telinga, mata hati telinga review