Feb 28, 2008
Feb 20, 2008
Maiden+Pancake+Friends=Hell yeah!!
Well hello everybody! Sorry it took me so long to write about our my trip down under. Been busy at work a bit.
Friday 1st Feb.
I got in Perth on Friday morning after spending close to 11 hours on plane and walking around Changi Airport. I havent done that for a very long time so it was kinda fun. Plus I like Changi because there is so much things you could do there. My aunt as usual was late to pick me up. Half an hour to be exact but hell..Im in Perth so I was happy to wait for her. We went to to the city to pick my buddy Aziz's ticket to Big Day Out at ticketmaster. All I can say about ticketmaster is that, DUMBASS works there. Nuff said.
Saturday 2nd Feb.
On Saturday, Regurgitator, an Australian band that I've been listening to for years was playing at Indi Bar so I decided to drag Aziz along to go watch em. We had a blast. Aziz was grinding with these two chicks that we met at the bar. It was so funny when they ask Aziz his name..."Ah zeez?? What kind of name is that??!" Aku tak tahan tul tengok minah salleh tu. Dah lah mabuk, nak compute nama Aziz lak. Fucking hell. Anyway..Regurgitator was good and the opening act, Harlequin League, a local band was also not band. Kinda rocking. Pictures and videos as follow..(sorry la..picture and video took from handphone so looks a bit like shit!)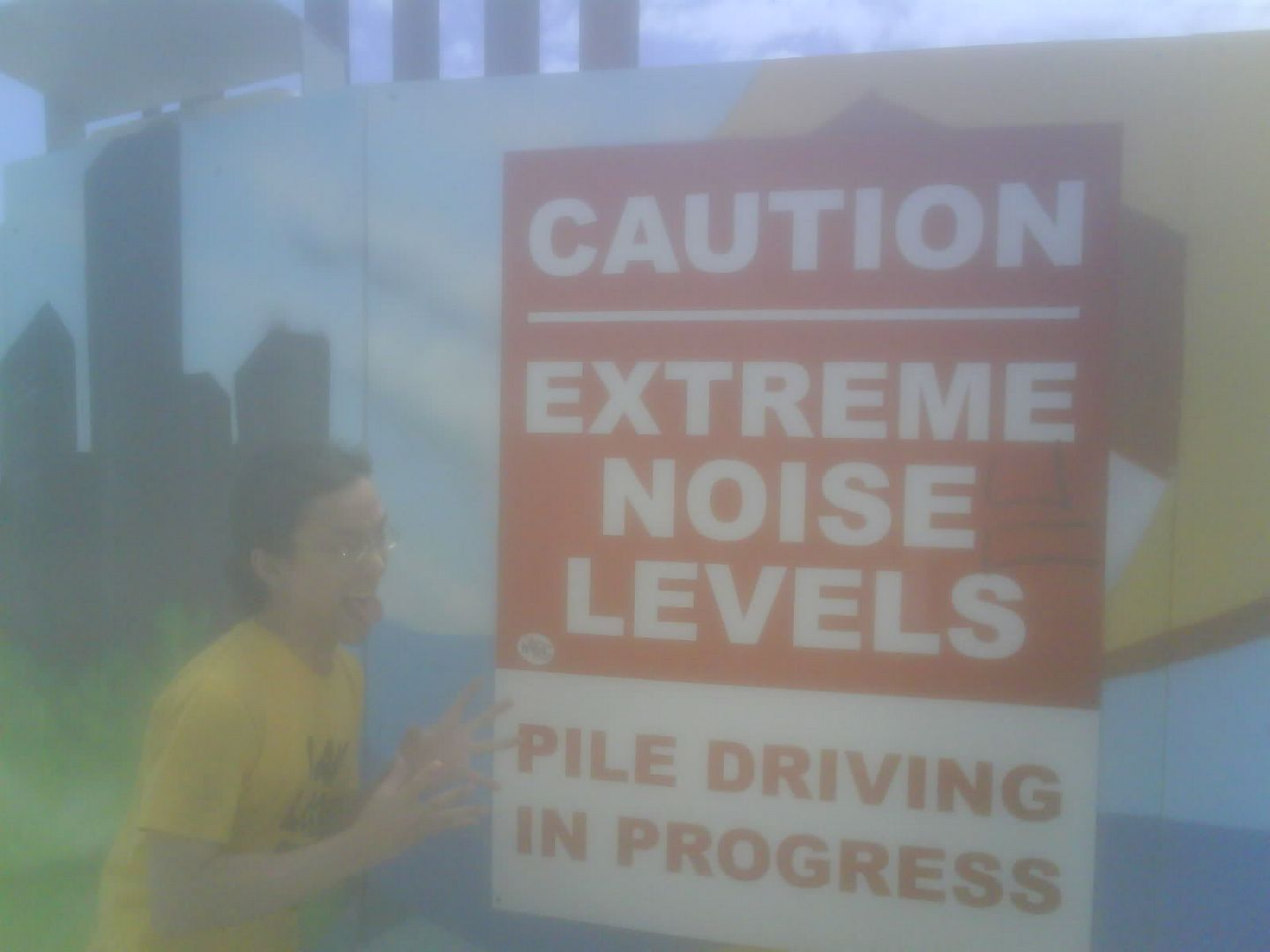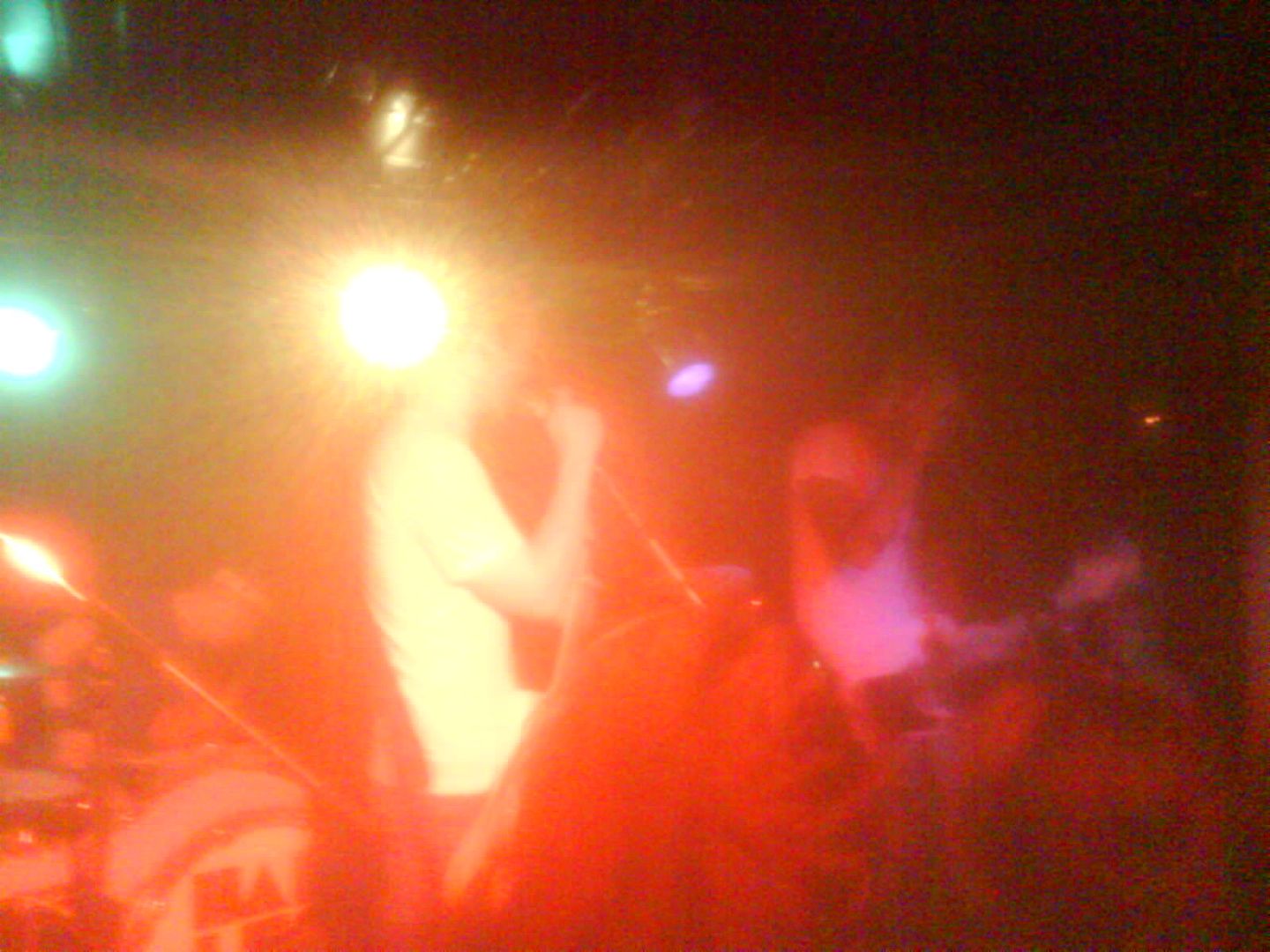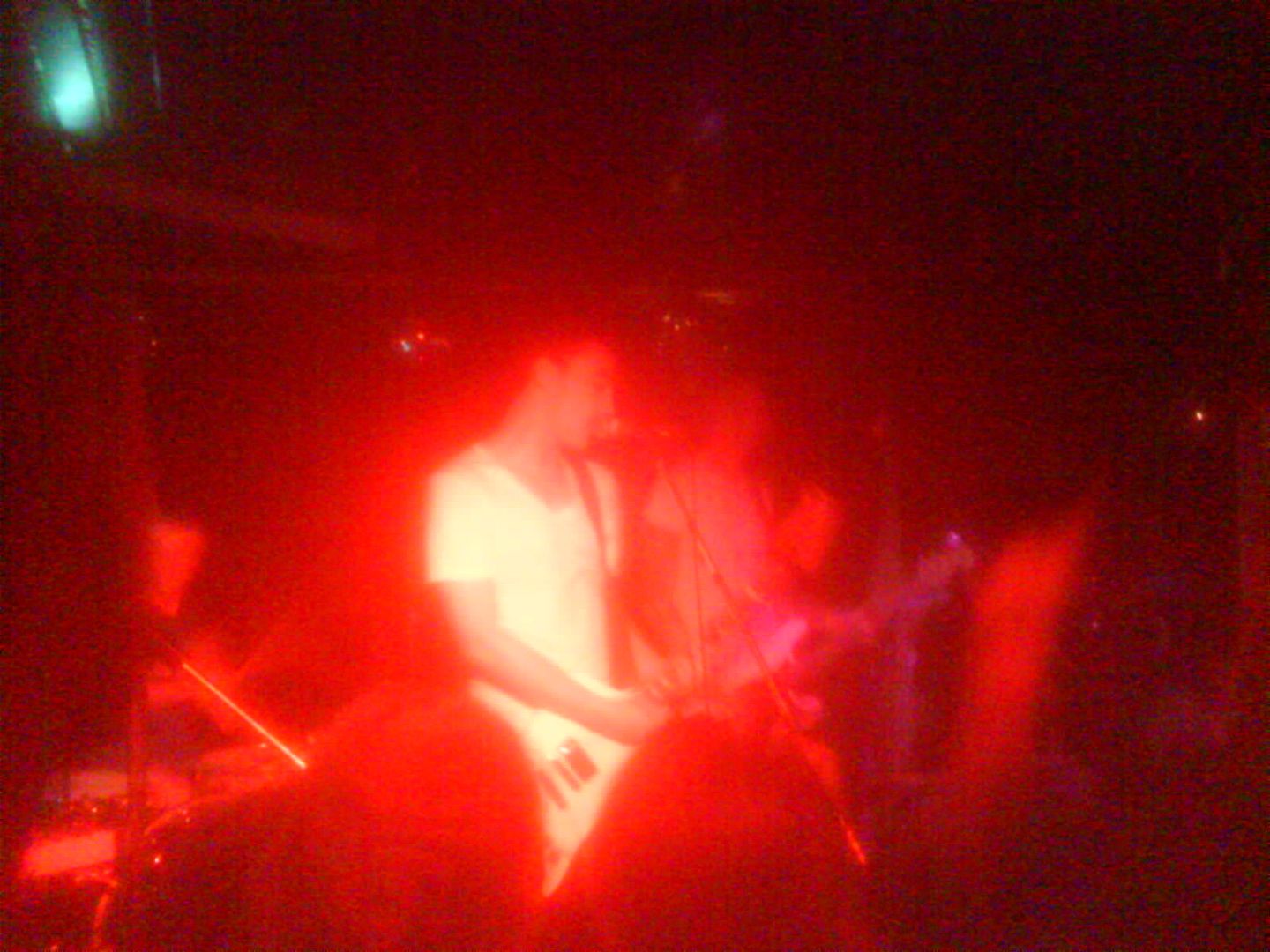 Sunday 3rd Feb.
Didnt do much, expcept work from office. YES people. I did work for office when I was in Perth. SUCKS rite? Whatever la..I was kinda pissed off because Im on holiday and Im doing work. Petang tu Syam sampai dari KL. Got at the airport, picked him up, went home. We didnt do much that nite because I had to send my mom to the airport cause she was going back home to KL. After we send my mom, Syam and I spent about 10 minutes outside Perth Airport taking Eddie Force One pictures. What that you ask? Kapal terbang personal Iron Maiden. Fuh..best gile. Aku dah rasa excited gile dah ni. Baru tgk kapal terbang....hahahhaha..After that, we took a drive down to Scarborough beach. Saje nak rasa seabreeze pepagi buta kan..sejuk gile! pictures kat bawah..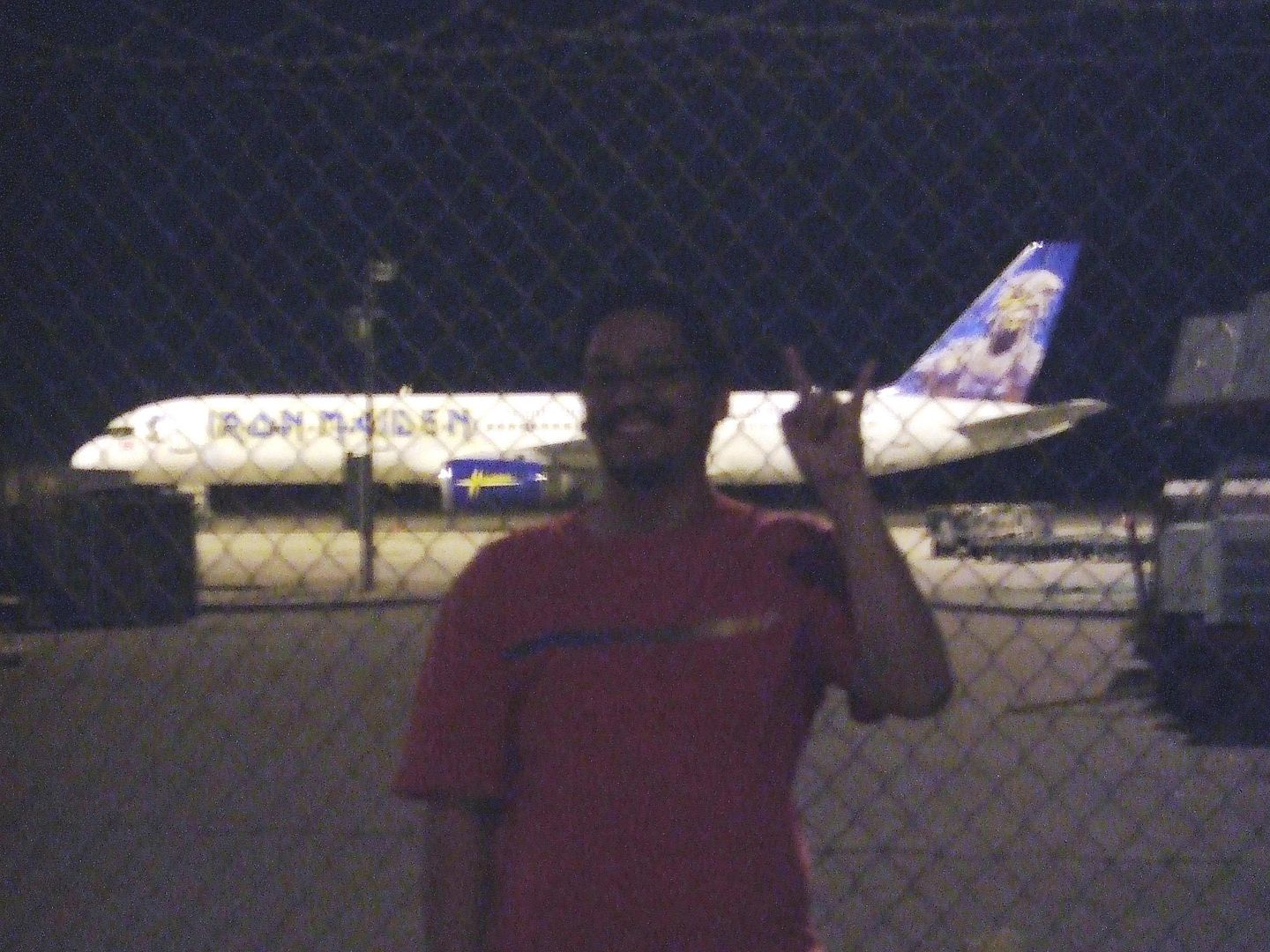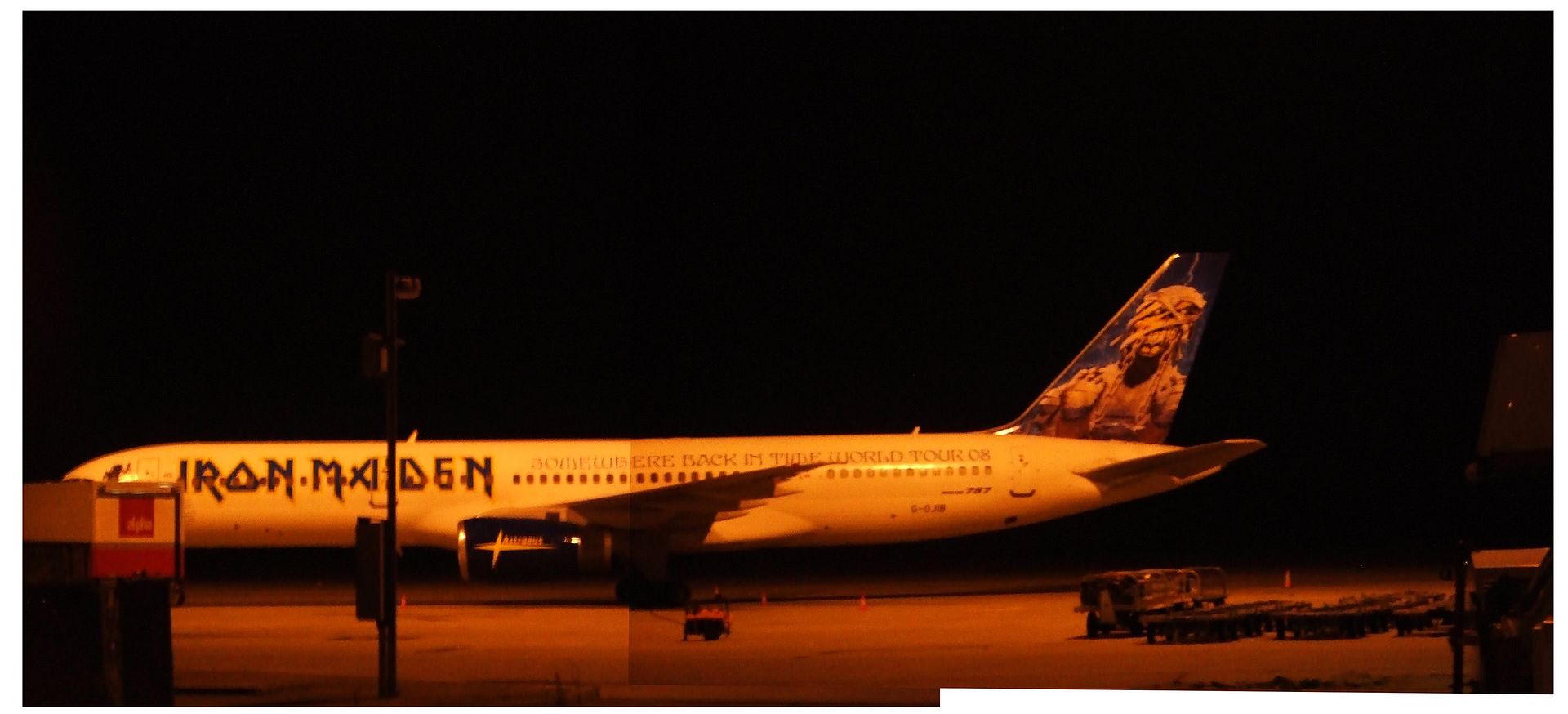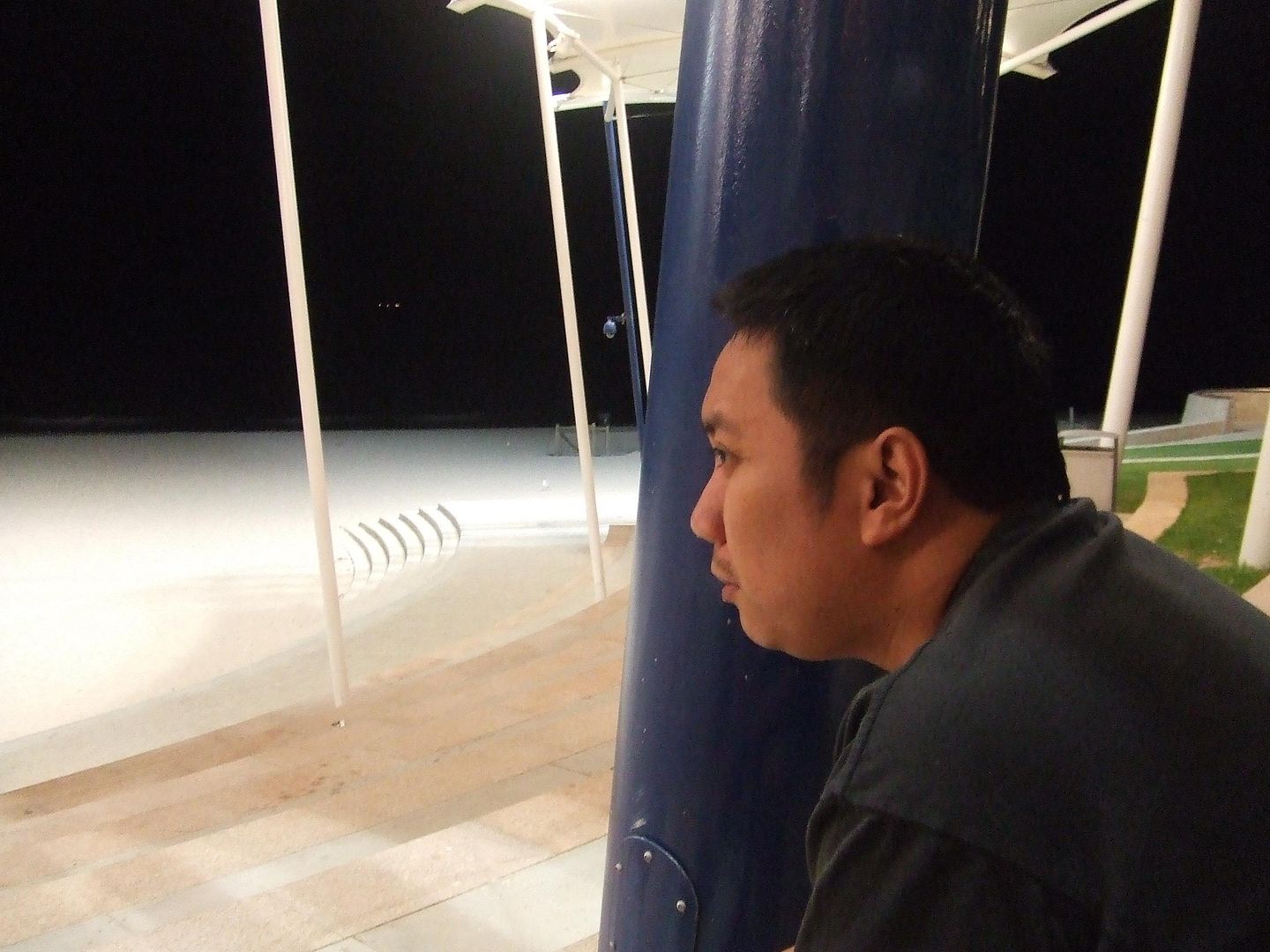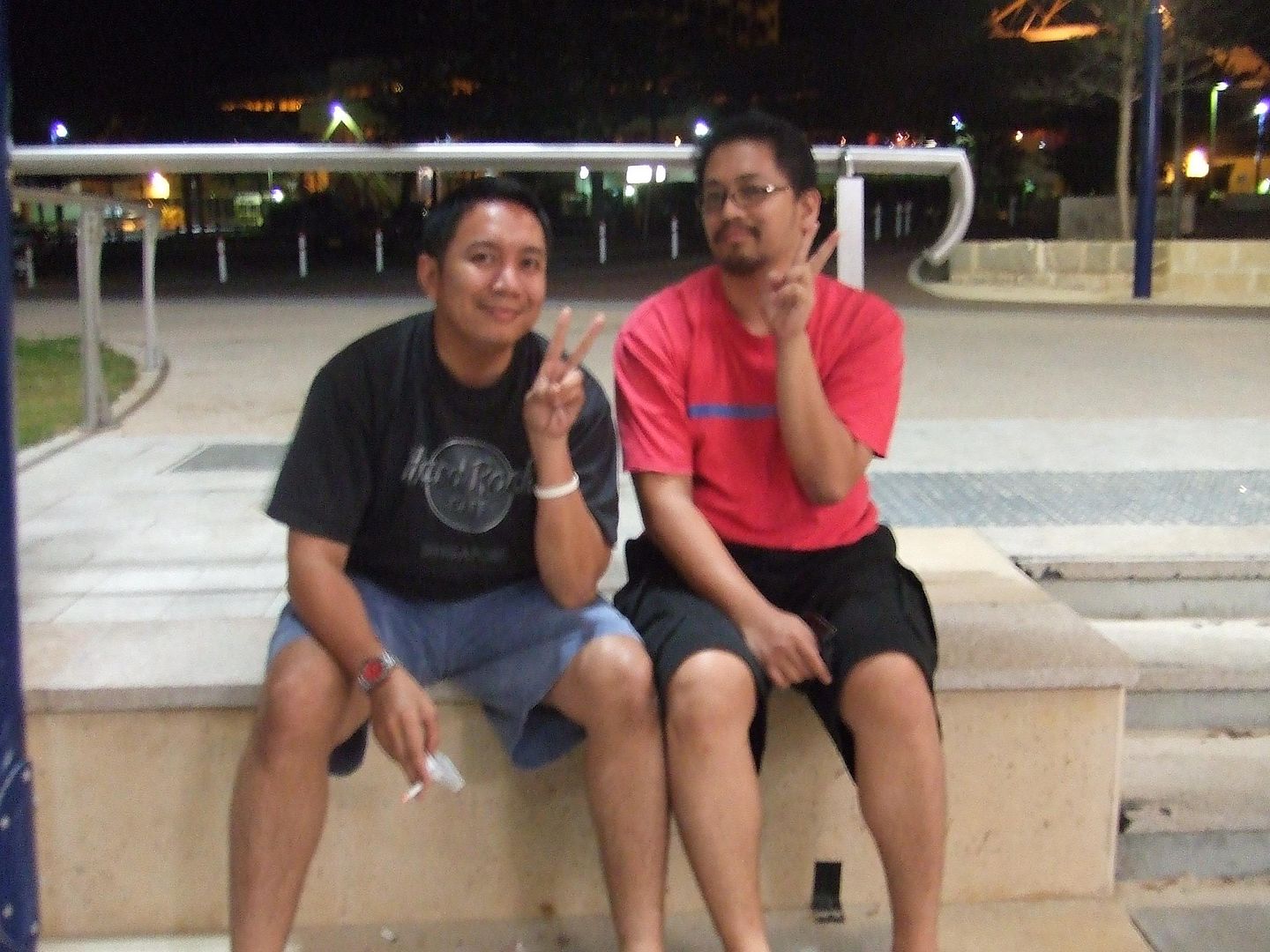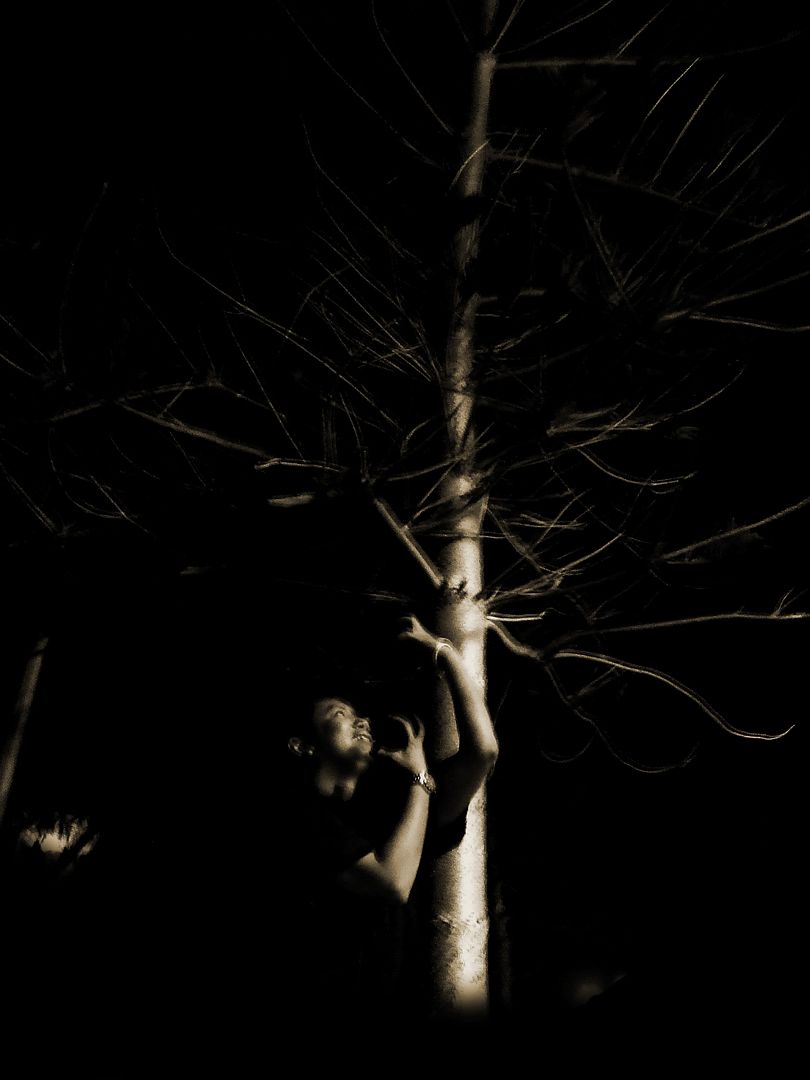 Monday 4th Feb.
Its here...yes it is!! Pagi tu bangun ngan penuh rasa gembira dan tak terkata sebab malam ini akan menyaksikan Iron Maiden Live. After listening to them from the age of 12, finally Im going to catch them live. Petang tu Amy sampai dari KL, so after we picked him up from the airport, kitaorang terus shoot pergi Burswood Dome. We got there around 6pm and dah nak ramai orang. Nasib baik parking tak penuh. So we walked slowly to the arena and straight attack merchandise booth. Dah sampai nak tgk Iron Maiden kena la beli tour t-shirt kan. HAHAHAHA..We looked, we attacked and we bought!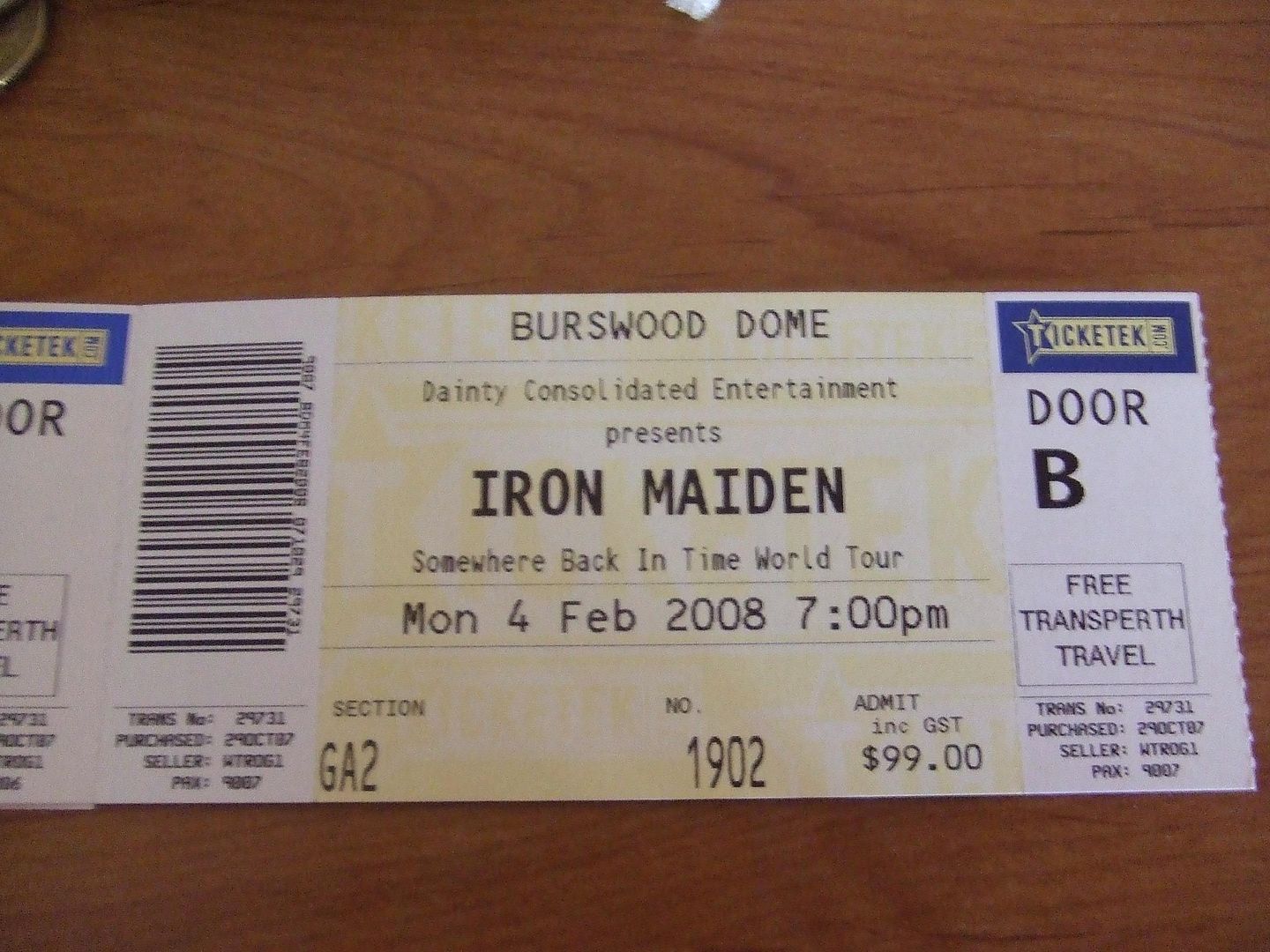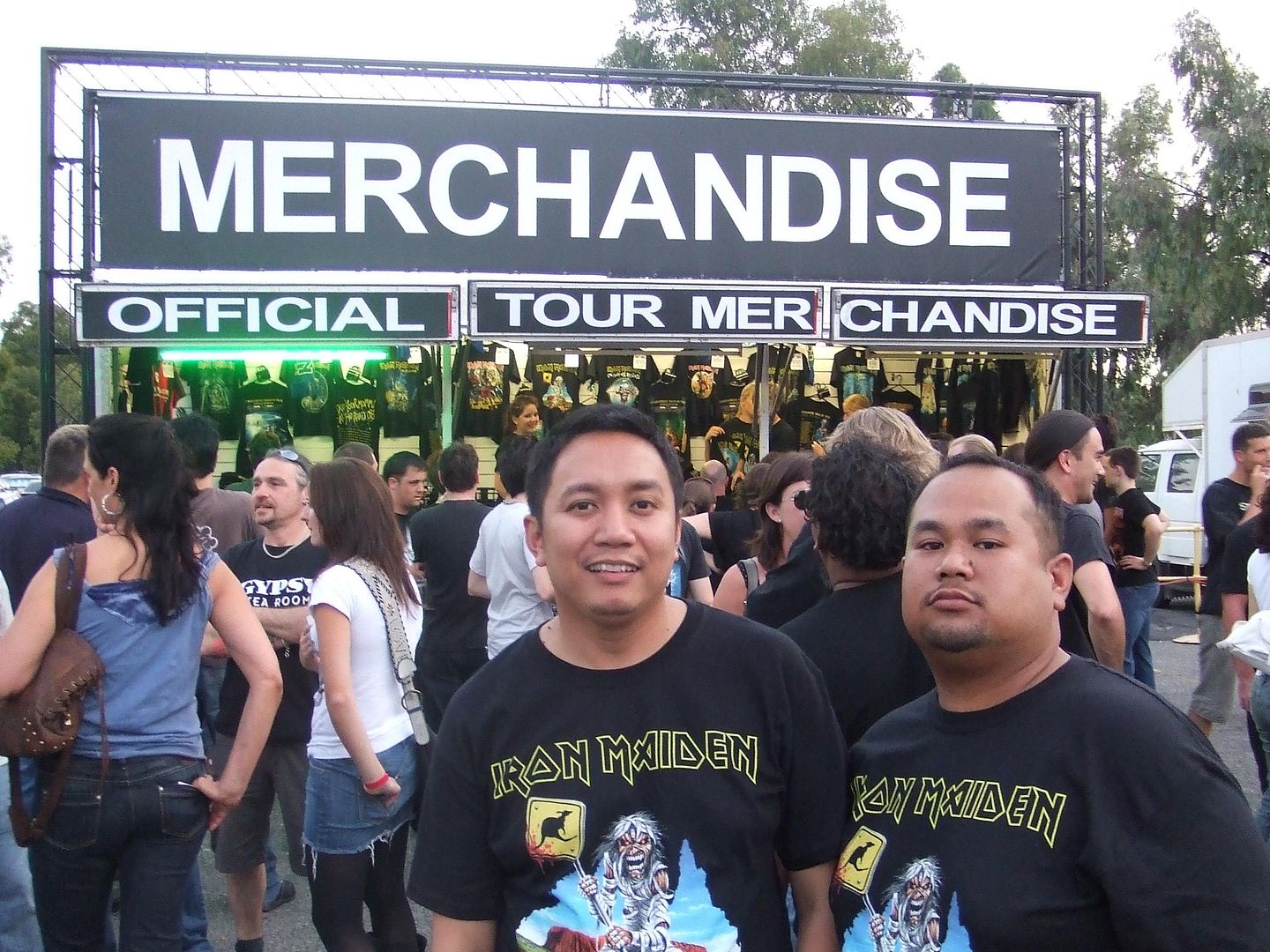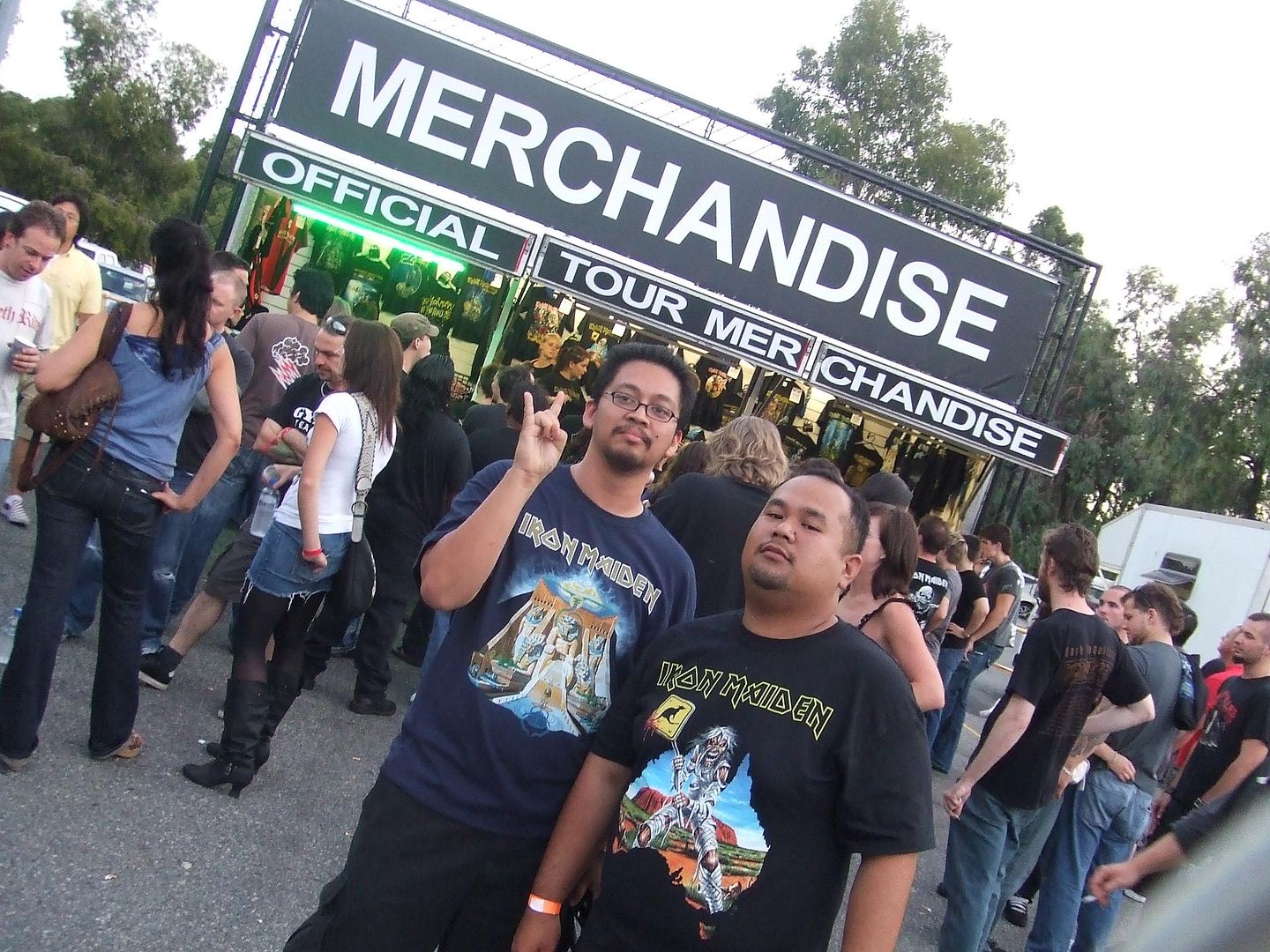 Iron Maiden went on stage around about 8.45. Lampu tutup..big screen tunjuk video war airplanes. Suara Winston Churchill bergema. Masuk riff yang dikenali ramai...BOOM! "There goes the siren..." They opened with Aces High. We went crazy..."ruuunnn! live to flyyyyy" Aku dah macam tak percaya. Am I dreaming or am I really at an Iron Maiden concert?? 2nd song was 2 minutes 2 midnite then Revelation, The Trooper, Wasted Years, Number of the Beast,Run to the Hills, Rime of the Ancient Mariner, Powerslave, Heaven Can Wait, Can I Play with Madness?, Fear of the Dark and Iron Maiden. Dorang rehat about 2 minutes, pastu encore..Moonchild, The Clairvoyant and last sekali Hallowed be thy name. Abis dah..Mana lagu seventh son of a seventh son? Running Free? Namanya dorang tak main tapi memang puas hati. Its as if you are listening to the CD. Memang perfect. Fucking brilliant. Best gile babi. The only sucky part is that, we have learnt our lesson where we are ASIANS and we are short. Lain kali tak beli tiket diri belakang-belakang..seksa beb..heheh..UP THE IRONS!! pictures n videos..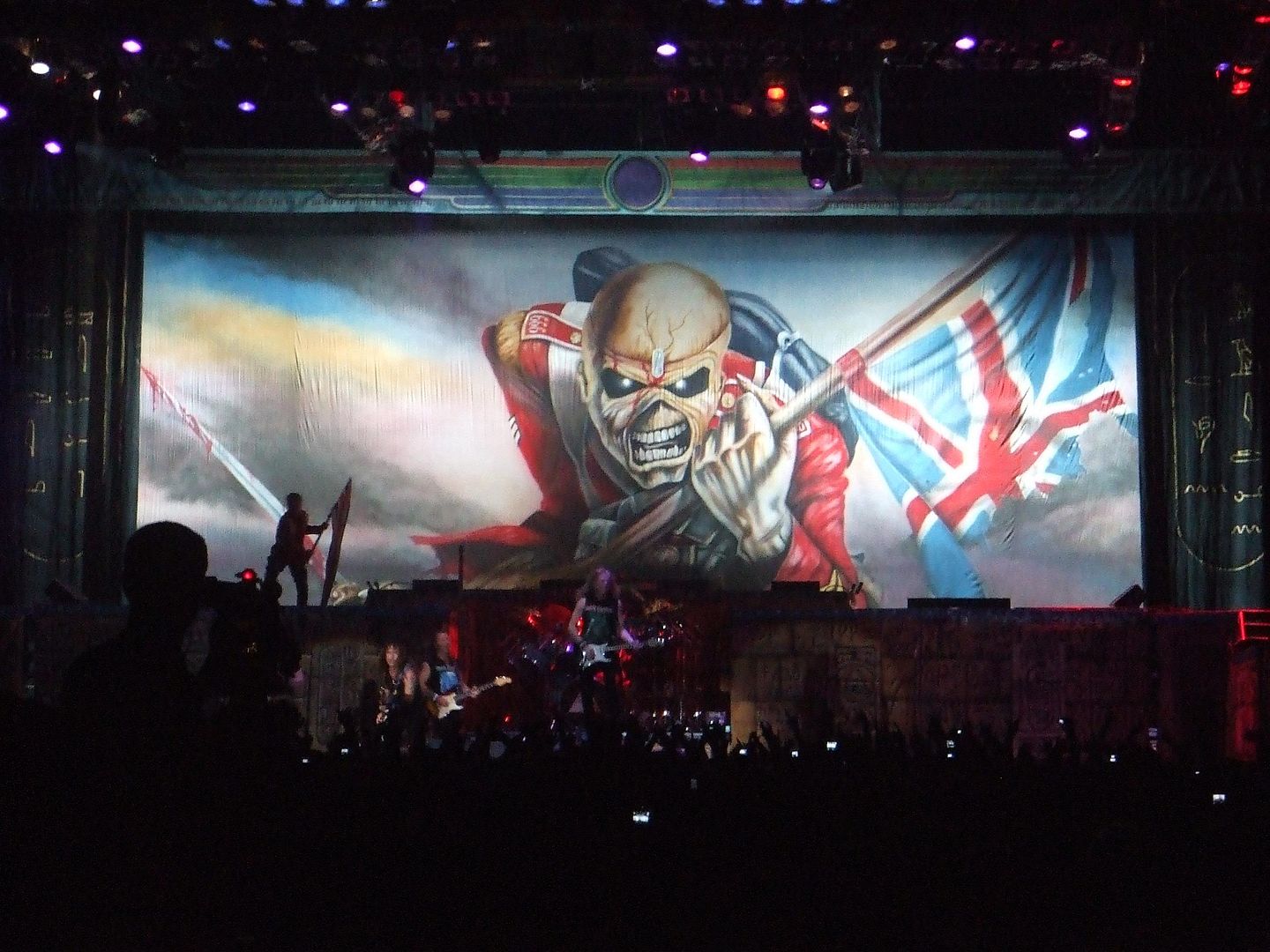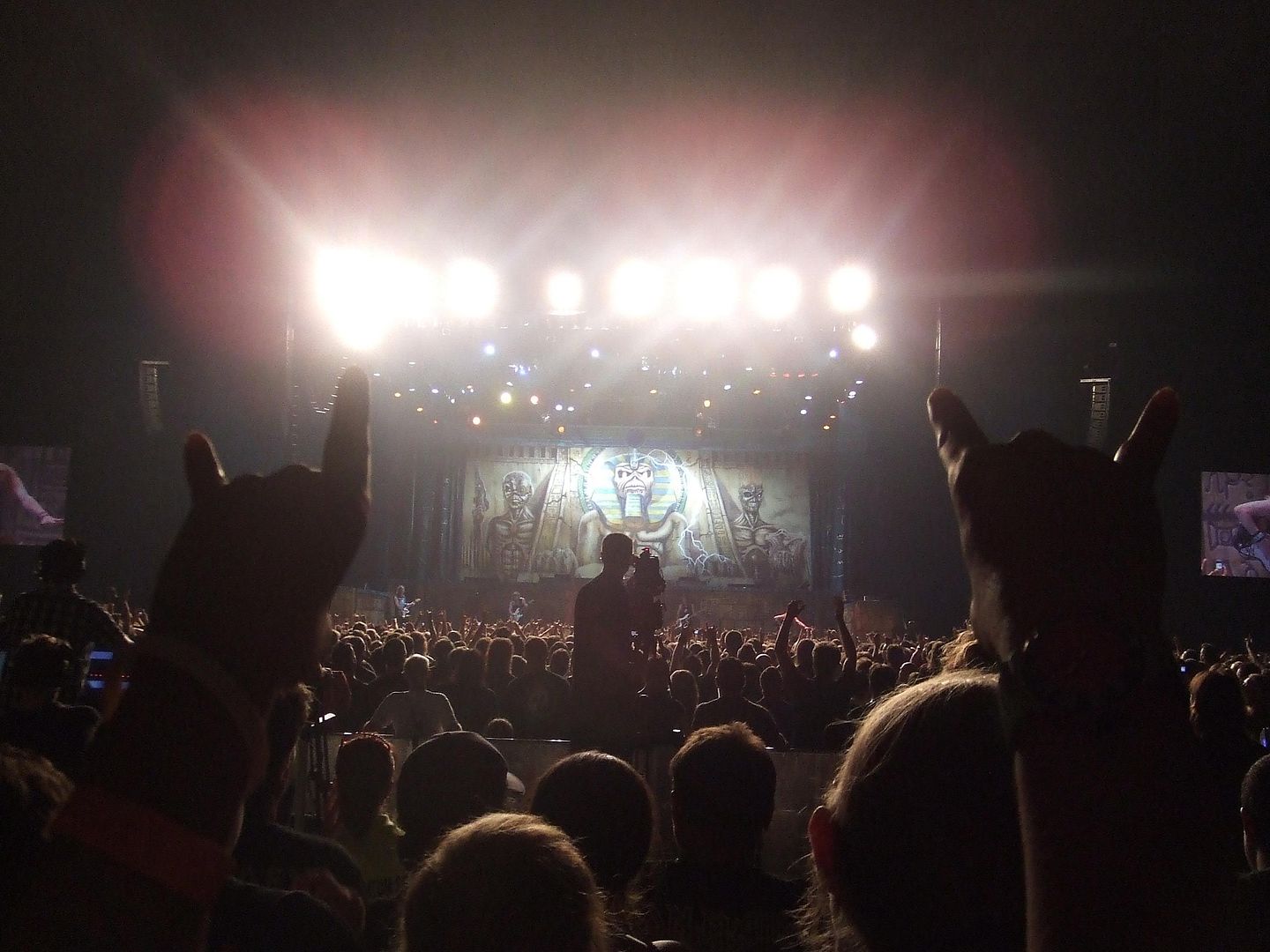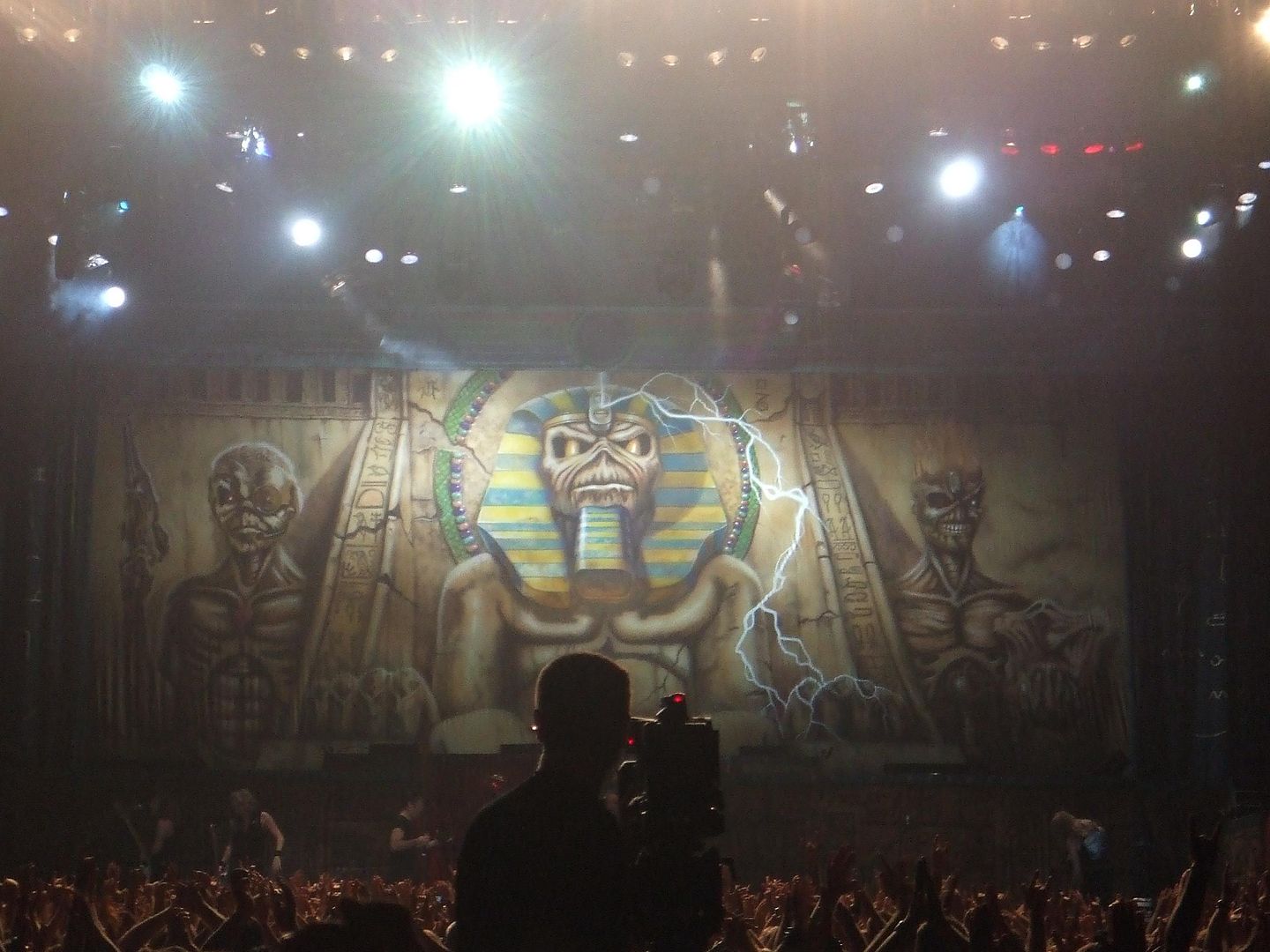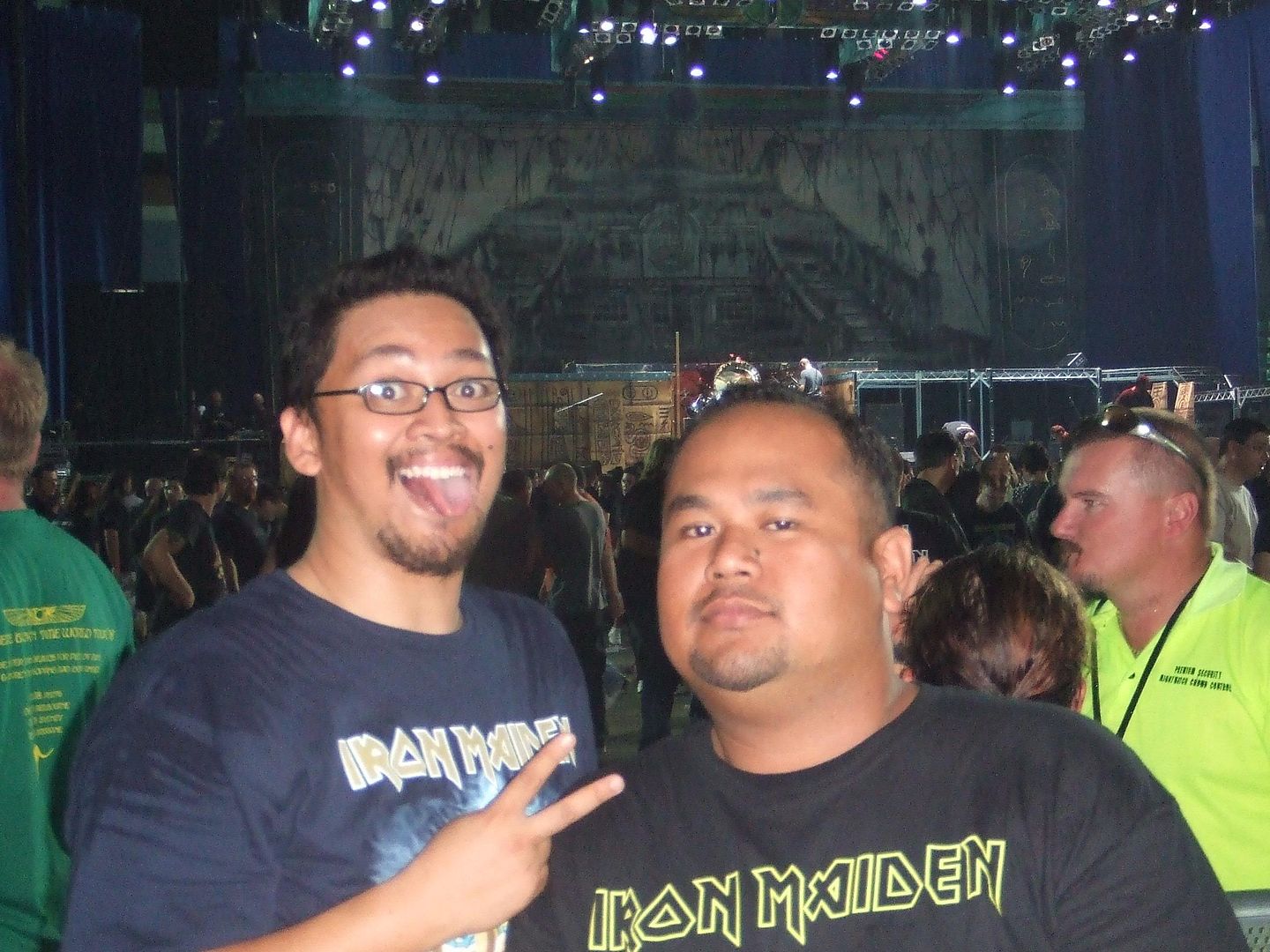 Now. The most important discovery of our trip. For years when I was in Perth, Ive been going to Fast Eddy for late nite snacks. Fast Eddy Restaurant is equivalent to Chili's Restaurant here in KL. When I took Amy and Syam there was when we came back from Fremantle Wednesday nite. We were kinda hungry and the only place I could think of at 1am was Fast Eddy. I ordered the fish burger (it was the only thing Ive eaten there time and time again) and Syam ordered Pancakes with fried banana's. I would like to testify, the pancake was the BEST pancakes Ive ever eaten my entire life. The maple syrup was awesome. When you put the pancakes in your mouth, it was like a big fucking explosion. It was like the circus. It was like orgasm. IT WAS SO FUCKING GOOD IM NOT JOKING!! So if you ever in Perth, go to Fast Eddy. Order the pancakes with fried banana with ice cream. Pour the maple syrup, all of it, on your pancakes and put them in your mouth. If its not the best you ever tasted, tell me. I'll slap your face because it is the best fuckhead!! Pictures of the pancake eaten by Amy and followed by other pictures of us in Fremantle walking around. Enjoy the pics and this the end of my very..very long story about out trip to Perth. It was fucking excellent. HELLLLL YEAHHHHHHHHHHHH BITCHES!!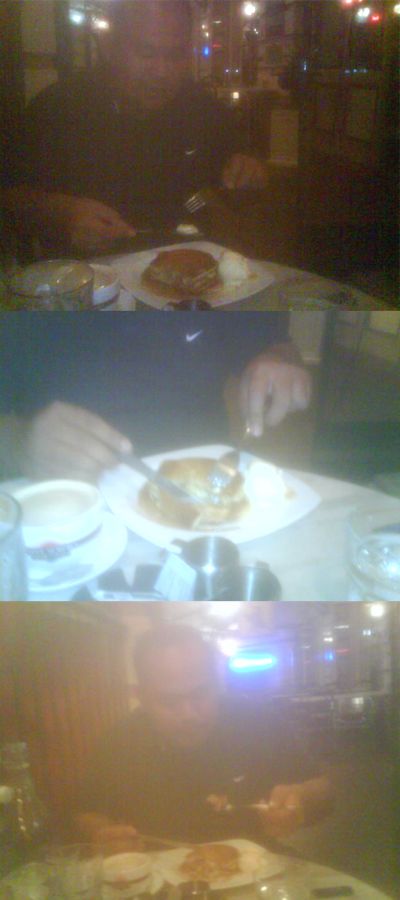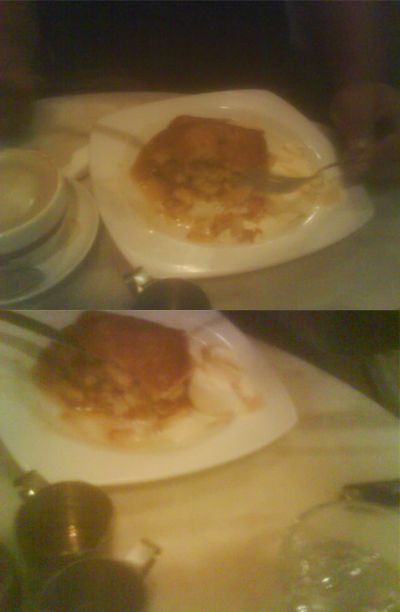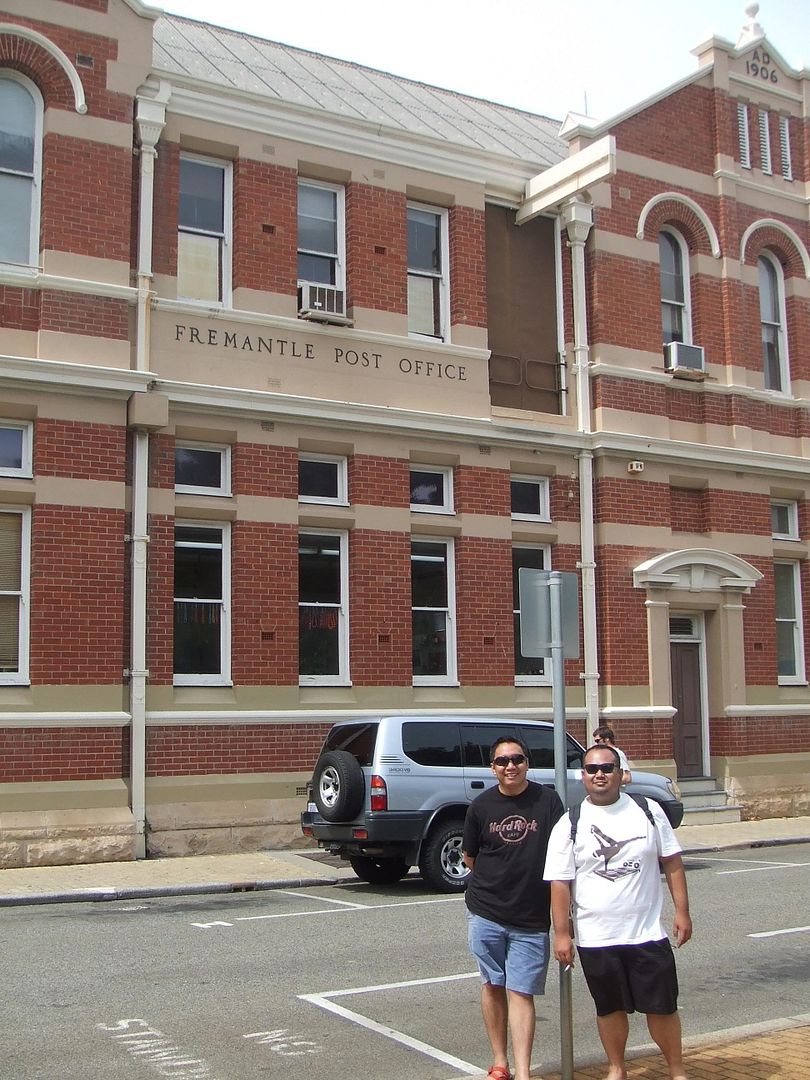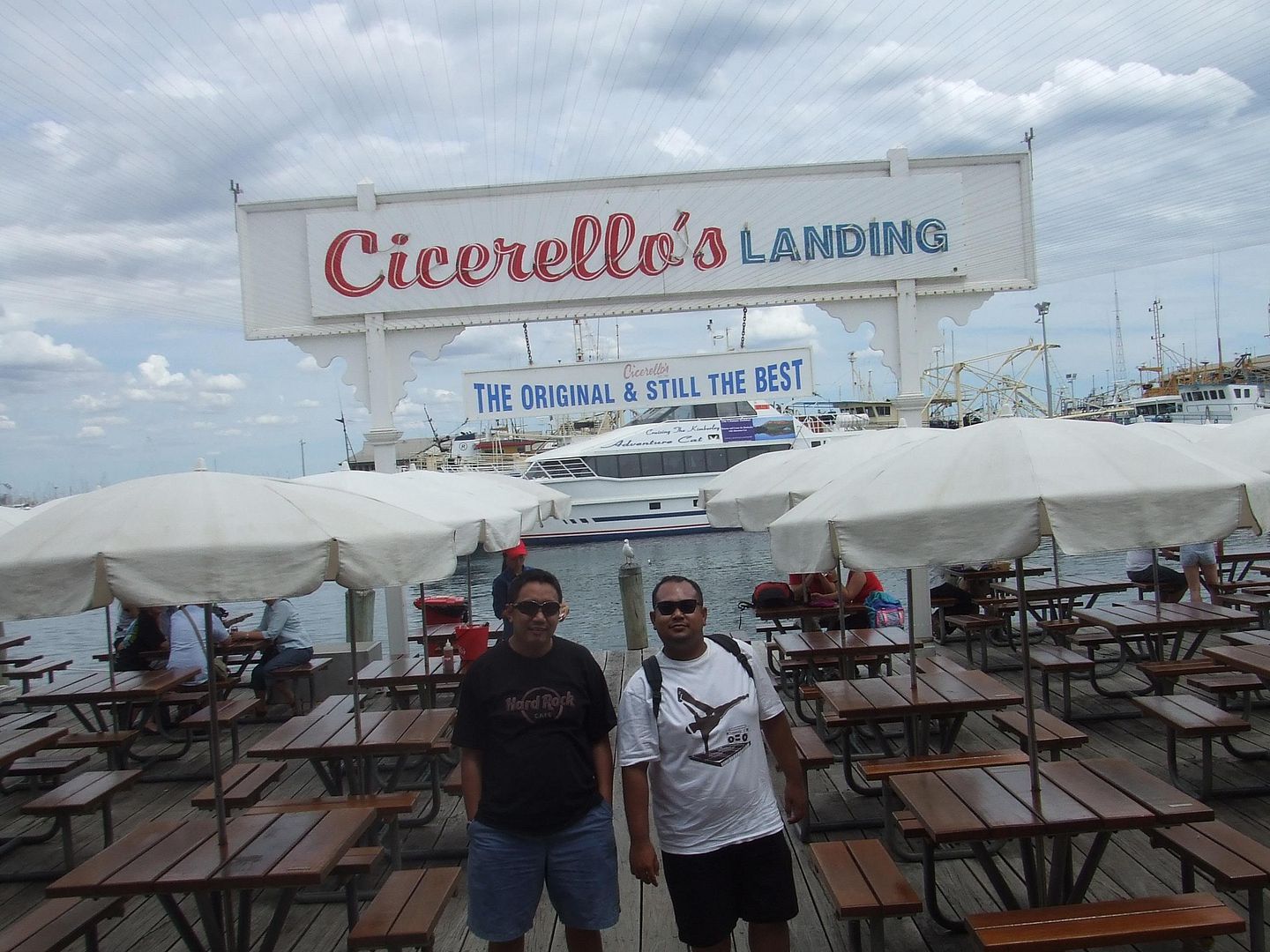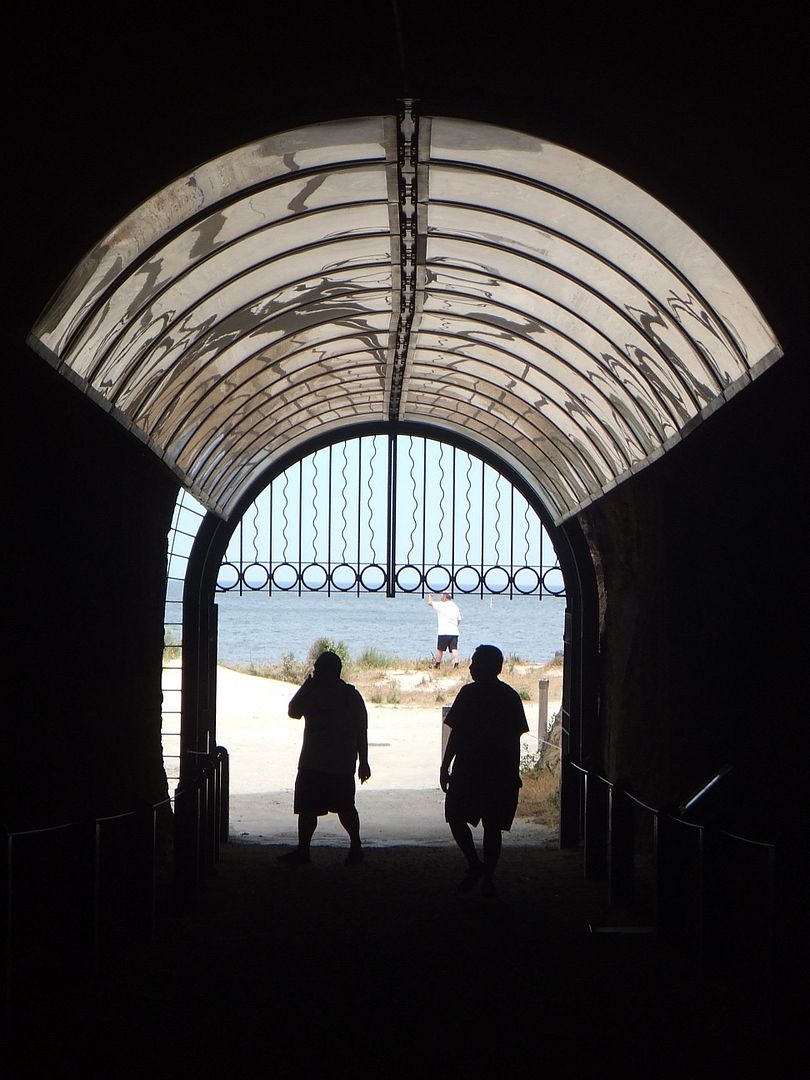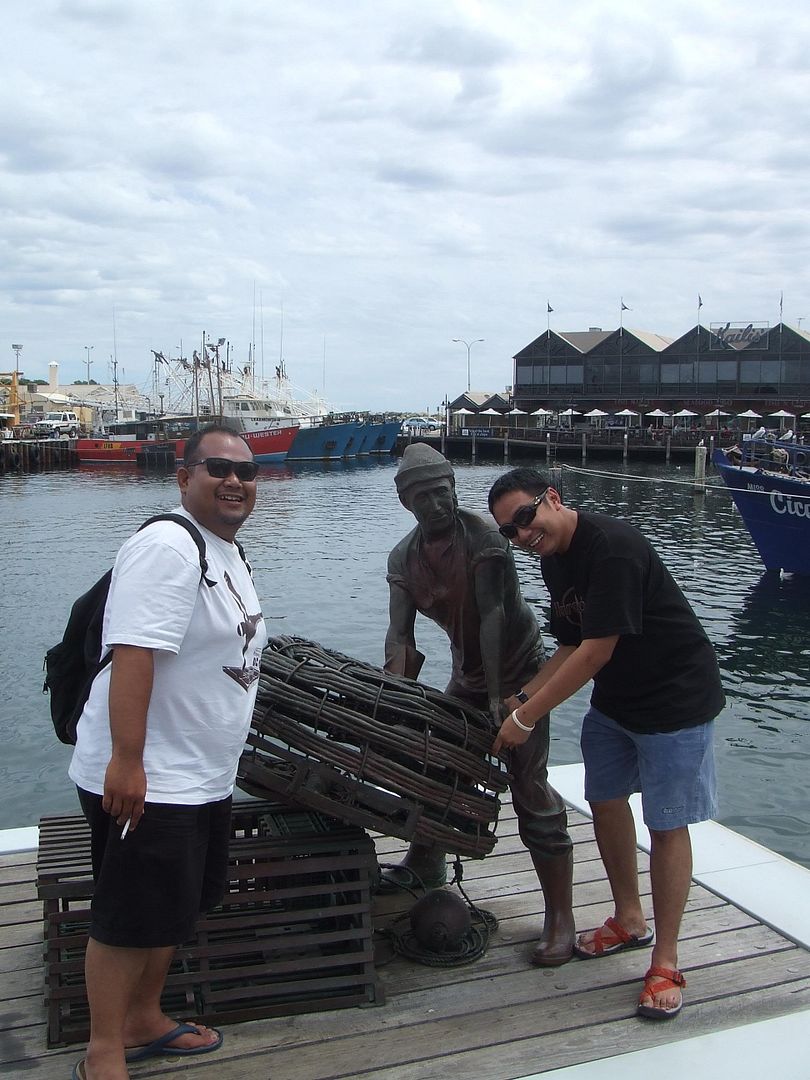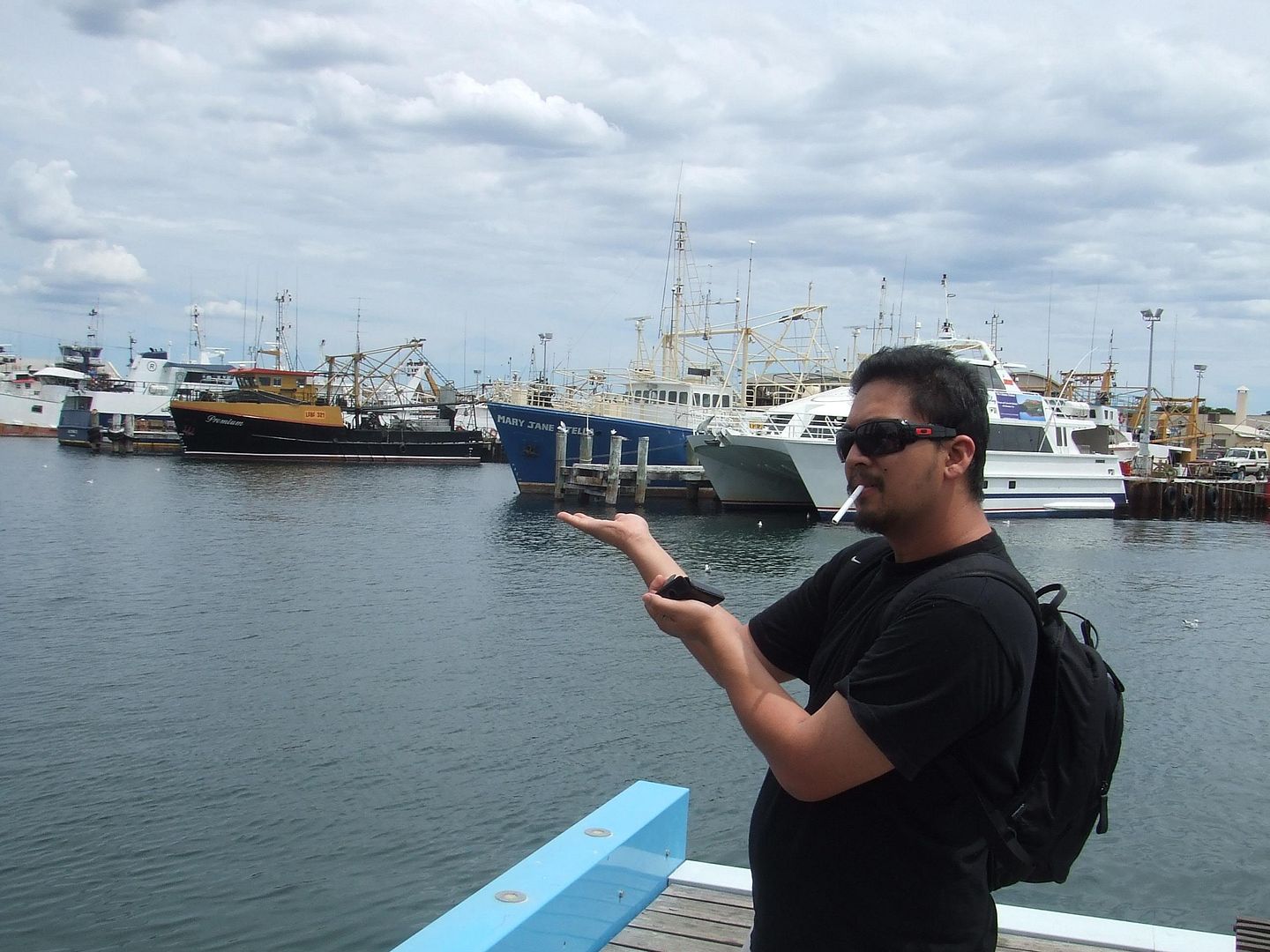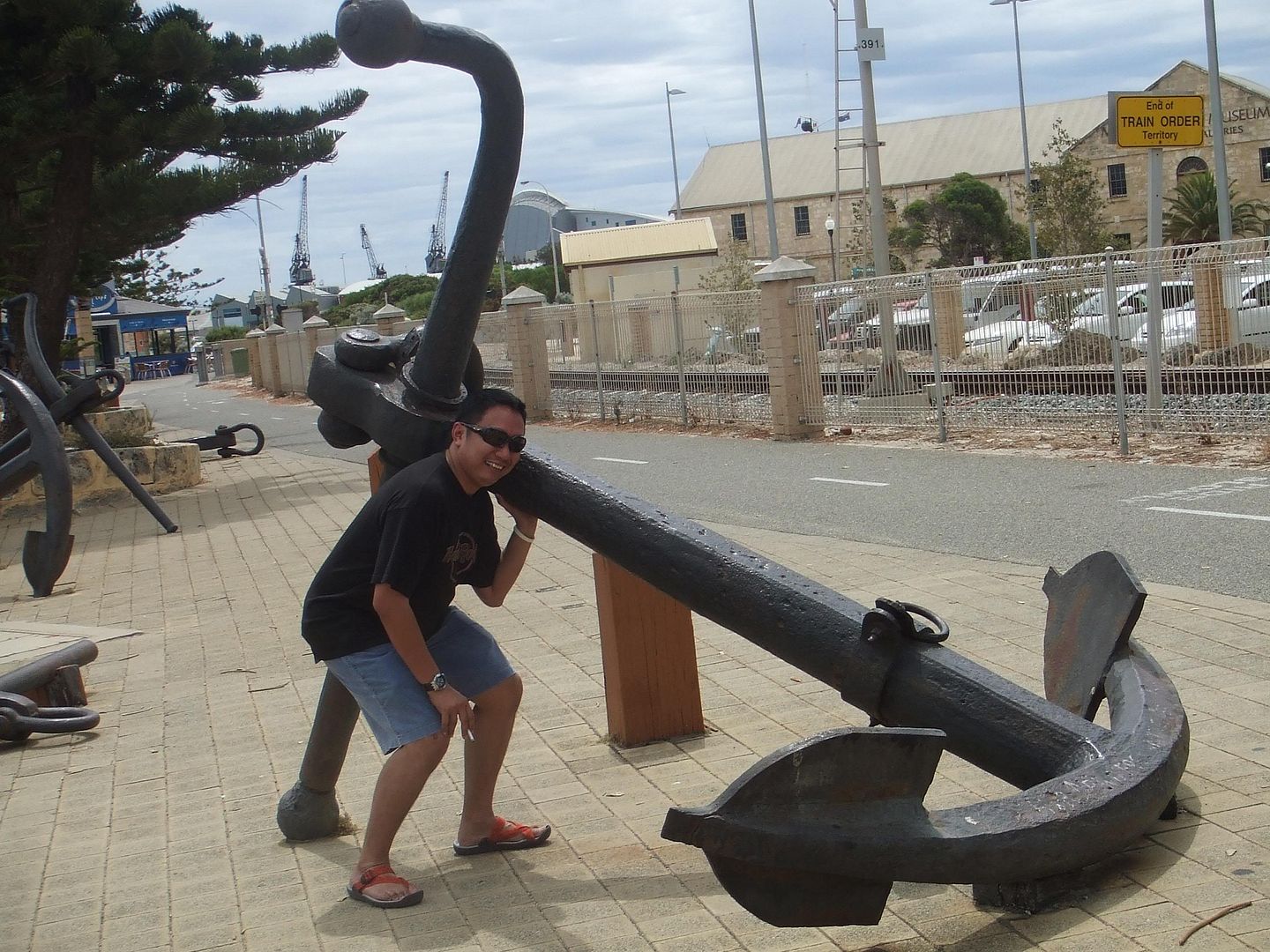 Feb 4, 2008